GE-50 B05 Cambox
#50 Vertical Automatic Tool Changer
Using CAM technology to achieve the fastest and most stable mechanism tool change action, automatic printing machine, automatic medicine packing system ,automatic food process line, IC industries manufacture system, Automobile assembly line, automatic parts exchange system, etc., All using the CAM component as the main parts.
Product Inquiry
Specifications
USE ON
#50 TAPER MACHINES (VERTICAL)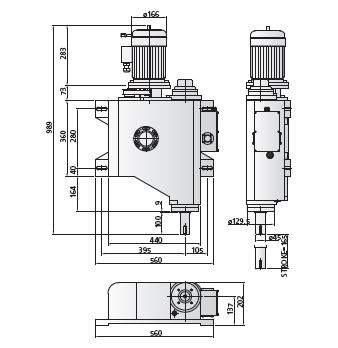 FAQ
How often does the lubrication oil need to be replaced?
Check oil lever every month. If it is lower than normal lever, it needs to fill up. Regularly check the oil quality every month. If the oil color is darkening or the oil is emulsion. Please replaced immediately.(Check from oil gauge)
Change the oil every 2400 hours of machine working time.
What are the features and advantages of GIZIN cambox?
The most complete automatic tool changer product for selection.
The fastest tool changer.
With the longest product life cycle.
Provide lightweight products.
Modular design, which can be combined and matched according to customer needs.
Customized product.
What products and services can GIZIN provide?
Vertical tool change system
Horizontal tool change system
Customized tool change system
APC
Lightweight aluminum tool changer arm